Extension's Behavioral Health program promotes positive mental health by teaching skills to manage stress more effectively, practice self-care and reduce risky substance use by youth and adults. We also build community skills, tools and resources to promote health.
Latest Initiatives
Resources & Publications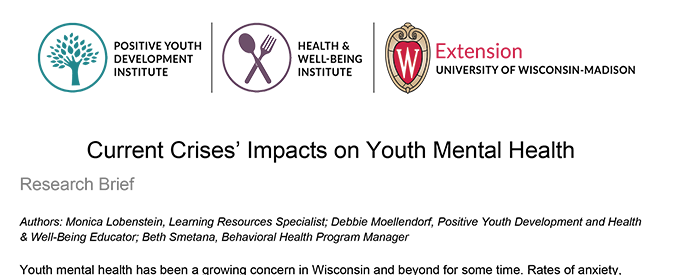 Youth mental health has been a growing concern in Wisconsin and beyond for some time. The pandemic and resulting changes to people's lives are a new factor in youth mental health. This eleven-page research document examines youth mental health and makes recommendations for how to address youth mental health resulting from COVID and racial injustice.
Header image by Bryce Richter / UW–Madison